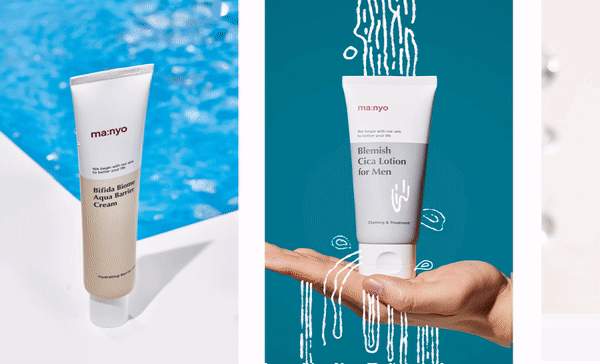 The Korean company Manyo Factory began its work in 2012, but in such a short time, the products of this brand have become very popular not only in Korea, but also in other countries such as China, Vietnam, Thailand, Hong Kong, Japan, France, Germany and others. Initially, the brand's products were planned to be sold only in South Korea, but the brand's products began to be in great demand in the first two years of sales.
Popular organic cosmetics from Korea - Manyo Factory consists only of natural , organic and plant components, so the process of producing products can be compared to making a magic potion.
WHAT IS SO SPECIAL ABOUT MANYO FACTORY
Manyo Factory
manufactures organic, organic products that are free of harmful chemicals to the human body. Manyo products do not contain artificial colours or fragrances, mineral oils and refined products. Gentle and thorough skin care without chemicals is the main idea of cosmetics from Manyo Factory.
Manyo Factory natural cosmetics care for your skin around the clock, making it healthier, more well-groomed and hydrated. Among the products of the brand you will find a variety of products, from anti-aging and brightening to sunscreen and anti-inflammatory. Each of these products can restore, protect and make your skin healthier and more beautiful.
SUSTAINABILITY AND NATURALNESS OF THE COMPONENTS OF MANYO FACTORY COSMETICS
Manyo Factory cosmetics from Korea are created from unique, often rare ingredients, most of which grow in the wild, ecologically clean forests of the Amazon. In its composition you will find such components as: aloe vera juice, almond oil, collagen, hyaluronic acid and many other ingredients that are gentle on the skin. With regular use of these products, you will notice a significant improvement in skin condition.
The products will cope with any skin problem, be it acne, wrinkles, loss of firmness and elasticity or insufficient skin hydration. At the same time, the price of the brand's cosmetics is quite affordable - its own factory in the suburbs of Seoul allows you to keep the cost of your goods low. The manufacturer carefully controls the shelf life of its products. You can always be confident in the quality, naturalness and safety of Manyo Factory cosmetics.